Defense
Air, Land and Naval
FROM 1986 TO WORLD LEADER
Exporting in over
60
countries

From 1986 to world leader
Since its foundation in 1986, RASAKTI earned the recognition of partners of first choice for solving problems relating to specialized tools in the Aerospace and Defense Industries.
Every product is designed to withstand the rigors of long use in harsh environments. We are high precision machining specialists versed in the manufacture of specialized tooling, components, sub and full assemblies for the Aerospace, either for Military and Commercial segments. We also have extensive experiences in producing all types of quality Ground Support Equipment GSE's and Boarded Support equipment BSE's.
We serve and support major Customers and Airlines in over 60 countries with optimum products trough constant research, design and development of leading edge technologies. We also perform control tests with superior accuracy.
We are continuously working with our Customers to ensure they received the maximum support needed and expected. Our Sales and Customer Support Team is committed to offer a great quality service, constantly improving and adding value yielding customer operational performance.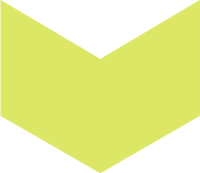 « We make Customer Satisfaction our TOP PRIORITY and strive towards continuous improvement »
No project is too complex
Where many give up, Rasakti is up for the challenge of designing and manufacturing the tools that are perfectly in accordance to the requirements, over and above all, by simplifying the process.
We have acquired over the years, a solid reputation making us proud of being able to handle high demands and or urgent needs with the highest level of excellence for Tier1 Manufacturers and OEM's of aircraft and turbine engines alike.
Our sophisticated facilities together with our broad expertise in Design, Engineering, Processing, Manufacturing, Assembly, Testing and Quality Control enables delivery of efficient complete tooling solutions. We are a vertically integrated Aerospace company providing full R&D, Test and Evaluation services. We focus on complete solutions maximizing our customer's return on investment.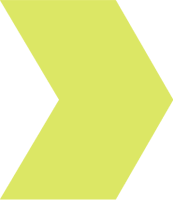 Management with no compromise on quality
RASAKTI's quality management system is certified ISO 9001:2015 and is strictly applied to all our products and services.
Integrating international quality standards, our Quality Management system is entirely focused on the procedures and flexibility to support all the requirements of our customers. It provides the highest efficiency in all sectors of our activities.
Best quality for our customers
Our Quality Management system is implemented to ensure that all our products meet the Aerospace and Military standard, while improving customer satisfaction by understanding their present and future needs. Its implementation is obviously influenced by various special needs and objectives of our individual Customers, as well as the types of products and services
Quality supply chain
RASAKTI has developed an extensive network of Suppliers throughout the years.The high-quality relationship between Rasakti and its Supply Chain remains unmatched in the industry. Rasakti identifies major forces of its supplier base and provides development opportunities to improve their products and activities so that they are conform to our needs and requirements supporting our customers.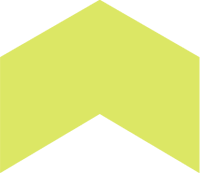 Recognized and certified competency and experience
RASAKTI competency is based on 30 years of experience, creativity, training and rigorous working methodologies. It is the force of our passionate Teams.
Quality Management Systems ISO 9001:2015
Rasakti is audited and certified independently for compliance with the ISO 9001:2015 standard. Our internal procedures of design and development conforms to current standard of process management and we are constantly working to improve the quality of our products.

Registration to the Canadian Controlled Goods Program
Rasakti is approved and authorized by the Canadian Controlled Goods Program to access technologies and to possess and allocate controlled goods. This program is recognized by the US government as a program equivalent to the International Traffic in Arms Regulations « ITAR ».

OEM Source and Tier 1 for Worlwide Overhaul shops and MRO customers
With over 30 years of experience, Rasakti expanded its solution to the Aerospace and Defense industries with the state of art technologies.
Rasakti is a certified Tier 1 tooling and GSE manufacturer for Pratt & Whitney Canada, Hamilton Sunstrand (APU) and for Rolls-Royce Canada just to name a few. Our engineering and manufacturing techniques are in conformance with the standards and requirements of all our valued customers.

Certified Welders AWSB2.1 and AMS-STD-1595
Welding Process Norms :

AWSD1.2 / D1.2M – 2003
AWSD1.1 / D1.1M – 2002
AWSD1.6 – 1999
AWSD17.1 – 2001
Welders Qualified in Alloy Groups :

Aluminium
Carbon, Low Alloy & Alloy Steel
Stainless Steel
Nickel & Nickel Base Alloy
Titanium & Titanium Base Alloy
Inconel
Welding Process Performed :

GTAW – Gas Tungsten ARC Welding (Tig)
GMAW – Gas Metal ARC Welding (Mig)
FCAW – Fluxcore ARC Welding