Aerospace leader
RASAKTI competency is based on 30 years of experience, creativity, training and rigorous working methodologies.  It is the force of our passionate Teams.
Our Quality Management system is implemented to ensure that all our products meet Aerospace and Military standards, while improving customer satisfaction by understanding their present and future needs.
Products
Design and manufacture tools that perfectly match each project, however complex it may be.
---
In-Situ Turbine Wash Systems 
Components – Sub & Full Assembly Fixtures
Specialized Transportation Container
Licenses
TOOLING SOLUTIONS, well beyond the simple tools
RASAKTI is a Licensed Tooling Supplier for ALL P&WC Engines  and HAMILTON SUNDSTRAND APU Models – APS2300, APS2600 APS3200 and APS5000
P&WC Engines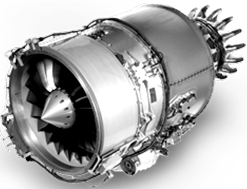 ---
| Installations | Engine model |
| --- | --- |
| Aerospatiale Corvette | JT15D-4 |
| Agusta S211 | JT15D-4C |
| Agusta S211A | JT15D-5C |
| Cessna Citation I | JT15D-1/1A/1B |
| Cessna Citation II | JT15D-4 |
| Cessna Citation S II | JT15D-4B |
| Cessna Citation V | JT15D-5A |
| Cessna Citation Ultra | JT15D-5D |
| Cessna T-47A | JT15D-5 |
| Cessna UC-35A (C-XX) | JT15D-5D |
| Mitsubishi Diamond IA | JT15D-4/4D |
| Raytheon Beech Beechjet 400A | JT15D-5 |
| Raytheon Beech T-1A Jayhawk | JT15D-5B |
| Raytheon Beech TCX | JT15D-5F |
| Rockwell/DASA Ranger 2000 | JT15D-5C |
| VisionAire Vantage | JT15D-5 |
---
| Installations | Engine model |
| --- | --- |
| AASI Jetcruzer | PT6A-66A |
| Aero Vodochody Ae 270 | PT6A-42 |
| Air Tractor AT 402A/402B | PT6A-11AG/15AG |
| Air Tractor AT 502B | PT6A-15AG/34AG |
| Air Tractor AT 602 | PT6A-60AG/65AG |
| Air Tractor AT 802A/802AF | PT6A-65AG/67AG |
| AMI DC-3 | PT6A-65AR |
| Ayres Turbo Thrush T-65 | PT6A-65AG |
| Ayres Turbo Thrush T-34 | PT6A-34AG |
| Ayres Turbo Thrush T-15 | PT6A-15AG |
| AVIC/HAMC Y-12 | PT6A-27 |
| Basler Turbo BT-67 | PT6A-67R |
| Cessna 208/208B Caravan I | PT6A-114/114A |
| Cessna Conquest I | PT6A-112/135A |
| C.Dornier Seastar | PT6A-135A |
| Conair Aviation – S2 Turbo-Firecat | PT6A-67AF |
| CROPLEASE Fieldmaster | PT6A-34AG/65AG |
| CROPLEASE Firemaster | PT6A-65AG |
| deHavilland DHC-6 Twin Otter Series 300 | PT6A-27 |
| deHavilland Dash 7 | PT6A-50 |
| Fairchild Dornier 12-6 Turbo Skyservant | PT6A-110 |
| Embraer Bandeirante EMB-110 | PT6A-27/34 |
| Embraer Bandeirante EMB-111 | PT6A-34 |
| Embraer EMB-121 XINGU II | PT6A-135 |
| Embraer EMB-312 Tucano | PT6A-25C |
| Embraer Caraja | PT6A-34 |
| FTS Turbo Firecracker | PT6A-25A |
| Frakes Mallar | PT6A-34 |
| Frakes Turbo Cat Model A/B/C | PT6A-15AG/34AG |
| Greenwich Aircraft DC-3 | PT6A-67R |
| JetPROP DLX | PT6A-34 |
| LET L410 | PT6A-27 |
| Pacific Aero Cresco 750 | PT6A-34AG |
| PIAGGIO P-166-DL3 | PT6A-121 |
| PIAGGIO Avanti P-180 | PT6A-66 |
| Pilatus Turbo Porter PC-6 | PT6A-27 |
| Pilatus Turbo Trainer PC-7/PC-7 MKII | PT6A-25A/25C |
| Pilatus Turbo Trainer PC-9 | PT6A-62 |
| Pilatus PC-12 | PT6A-67B |
| Piper Cheyenne IA | PT6A-11 |
| Piper Cheyenne II | PT6A-28 |
| Piper Cheyenne III | PT6A-41 |
| Piper Cheyenne IIIA | PT6A-61 |
| Piper Cheyenne II XL | PT6A-135 |
| Piper T1040 | PT6A-11 |
| Piper MalibuMeridian | PT6A-42A |
| PZL-Mielec M28 Skytruck | PT6A-65B |
| PZL-Okecie PZL-130 TE Turbo-Orlik | PT6A-25A |
| PZL-Okecie PZL-130 TC Turbo-Orlik | PT6A-62 |
| PZL-Okecie PZL-130 TC-II Turbo-Orlik | PT6A-25C |
| PZL-Okecie PZL-106 Turbo-Kruk | PT6A-34AG |
| Raytheon Beech 1900/1900C | PT6A-65B |
| Raytheon Beech 1900D | PT6A-67D |
| Raytheon Beech 99 | PT6A-20 |
| Raytheon Beech 99A | PT6A-27/28 |
| Raytheon Beech B99 | PT6A-27 |
| Raytheon Beech C12F | PT6A-42 |
| Raytheon Beech C99 Airliner | PT6A-36 |
| Raytheon Super Beech King Air 300/350 | PT6A-60A |
| Raytheon Beech King Air A1000 | PT6A-28 |
| Raytheon Beech King Air C90A/B/SE | PT6A-21 |
| Raytheon Beech King Air E90 | PT6A-28 |
| Raytheon Beech King Air F90-1 | PT6A-135A |
| Raytheon Beech –Pilatus PC-9 MkII | PT6A-68 |
| Raytheon Beech RC-12K | PT6A-67 |
| Raytheon Beech Starship | PT6A-67A |
| Raytheon Beech King Air 200 | PT6A-41 |
| Raytheon Beech King Air B200 | PT6A-42 |
| Raytheon Beech T-34C | PT6A-25/25A |
| Raytheon Beech T-44A | PT6A-34B |
| Raytheon T-6A Texan II | PT6A-68 |
| Reims F406 Caravan II | PT6A-112 |
| Schafer Comanchero 750 | PT6A-135 |
| Schweizer G-164B AG-Cat Turbine | PT6A-11AG/15AG/34AG |
| Schweizer G-164D AG-Cat Turbine | PT6A-34AG/41AG |
| Shorts 330 | PT6A-45A/B/R |
| Shorts 360 | PT6A-65R/AR |
| Shorts 360-300 | PT6A-67R |
| Shorts C-23A Sherpa | PT6A-45R |
| Shorts C-23B Super Sherpa | PT6A-65AR |
| Socata TBM 700 | PT6A-64 |
| Soloy Pathfinder 21 | PT6D-114A |
| Vazar Dash 3 Turbine Otter | PT6A-34/135/135A |
| Weatherly 620 TP | PT6A-11AG |
| Agusta A119 Koala | PT6B-37A |
| Agusta Bell Model 212 | PT6T-3/3B/6 |
| Agusta Bell Model 412/SP/HP/EP | PT6T-3B/3BE/3D/6/6B |
| Agusta Bell Model AB139 | PT6C-67C |
| Bell Agusta 609 | PT6C-67A |
| Bell Model 212 | PT6T-3/3B |
| Bell Model 412/SP/HP/EP | PT6T-3B/3BE/3D/3DE/3DF |
| Bell CFUTTH CH-146 Griffon | PT6T-3D |
| Bell UH-1N/AH-1J/CUH-1N | T400-CP-400 |
| Bell AH-1T/AH-1J | T400-WV-402 |
| Bell VH-1N | T400-CP-401 |
| PZL-Swidnik W-3 Sokol | PT6C-67B |
| Sikorsky S-58T | PT6T-3/6 |
| Sikorsky S-76B | PT6B-36B |
---
| Installations | Engine model |
| --- | --- |
| Aerospatiale/Alenia ATR 42-300/320 | PW120/121 |
| Aerospatiale/Alenia ATR 42-400 | PW121A |
| Aerospatiale/Alenia ATR 42-500 | PW127E |
| Aerospatiale/Alenia ATR 72-200 | PW124B |
| Aerospatiale/Alenia ATR 72-500 | PW127/127F |
| AVIC/XAC Y7-200A | PW127C |
| Canadair CL-215T/CL-415 | PW123AF |
| CASA C295 | PW127G |
| De Havilland Dash 8Q Series 100 | PW120A/121 |
| De Havilland Dash 8Q Series 200 | PW123C/123D |
| De Havilland Dash 8Q Series 300 | PW123/123B/123E |
| De Havilland Dash 8Q Series 400 | PW150A |
| Fairchild Dornier 328-110 | PW119B |
| Fairchild Dornier 328-120 | PW119C |
| Embraer EMB120 | PW118/118A/118B |
| Fokker 50 | PW125B |
| Fokker 50 High Performance | PW127B |
| Fokker 60 Utility | PW127B |
| Ilyushin IL-114-100 | PW127H |
| Jetstream Aircraft ATP | PW126/126A |
---
| Installations | Engine model |
| --- | --- |
| Agusta A109 Power | PW206C |
| Bell 427 | PW207D |
| Boeing MD Explorer 900 | PW206A |
| Boeing MD Explorer 902 | PW206E |
| Eurocopter EC135 | PW206B |
| Kazan Ansat | PK206C |
---
| Installations | Engine model |
| --- | --- |
| Fairchild Aerospace 328 JET/Envoy 3 | PW306B |
| Fairchild Aerospace 428JET/Envoy 4 | PW308B |
| IAI Galaxy | PW306A |
| Learjet Model 60 | PW305A |
| Raytheon Hawker 1000 | PW305B |
| Raytheon Hawker Horizon | PW308A |
---
| Installations | Engine model |
| --- | --- |
| Cessna Citation Bravo | PW530A |
| Cessna Citation Excel | PW545A |
| Cessna Citation Ultra Encore | PW535A |
---
| Installations | Engine model |
| --- | --- |
| Eclipse 500/550 | PW610F-A |
| Cessna Mustang | PW615F-A |
| Embraher Phenom 100 | PW617F-E |
---
| Installations | Engine model |
| --- | --- |
| Gulfstream G500 | PW814 |
| Gulfstream G600 | PW815 |
---
| Installations | Engine model |
| --- | --- |
| Boeing 747-400 | PW901A |
| Airbus 380 | PW980 |
---
Hamilton Sundstrand APU's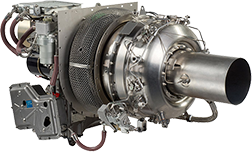 ---
| Installations | Engine model |
| --- | --- |
| Embraer ERJ 170 / 190 | APS2300 |
---
| Installations | Engine model |
| --- | --- |
| Avic ARJ-21 | APS2600 |
| Mitsubishi MRJ 170 – MRJ190 | APS2600 |
---
| Installations | Engine model |
| --- | --- |
| Airbus 318 | APS3200 |
| Airbus 319 | APS3200 |
| Airbus 320 | APS3200 |
| Airbus 321 | APS3200 |
---
| Installations | Engine model |
| --- | --- |
| Boeing 787 | APS5000 |
---